Guide to nearby sightseeing spots
ANA Crowne Plaza Osaka is located in the center of Osaka. To the east is Nakanoshima Park, which is full of greenery, and to the south is Yodoyabashi, one of Osaka's leading office districts. To the north is Kitashinchi, a social district at the heart of Osaka.
Furthermore, it is a very convenient location to go sightseeing in various parts of Kansai, such as Kobe, Kyoto and Nara.
The Kitashinchi and Nakanoshima area where the hotel is located was lined with warehouses during the Edo period, and Nakanoshima and Semba, where wealthy merchants set up store, are home to many buildings and retro buildings constructed from the Edo, Meiji, Taisho, and Showa periods.
If you are new to Osaka and wondering where to go sightseeing, or if you would like to know more about Osaka's history or the best spots for sightseeing, the guides of the Osaka Tourist Volunteer Guide Association will be happy to listen to your wishes and guide you.
Please refer to the sightseeing map for sightseeing around the hotel.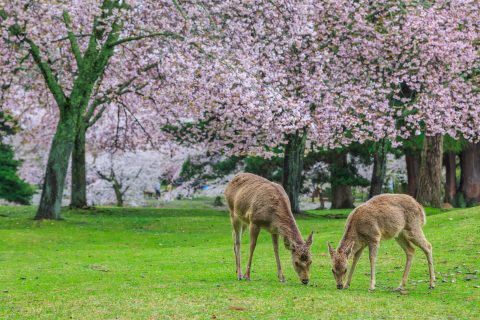 Sightseeing
Osaka Temmangu Shrine
One of the three major Tenmangu shrines in Japan
Kitano Tenmangu Shrine, Dazaifu Tenmangu Shrine, and Osaka Tenmangu Shrine
Osaka Tenmangu Shrine is nicknamed "Tenma no Tenjin-san.
https://osakatemmangu.or.jp/ 
Osaka Castle Park
Osaka Castle Park is an urban oasis where visitors can freely come and go 24 hours a day and experience history and nature. The castle tower, which is a special national historic site and a registered tangible cultural property, is dotted with old buildings that are also important cultural properties, making it an attractive place for tourists who love history. It is one of Osaka's representative architectural landmarks.
https://www.osakacastlepark.jp/?lang=en 
Kaiyukan - Aquarium
Centered on the "Pacific Ocean Tank" where the world's largest fish, the whale shark, swims, 14 tanks reproduce 10 regions of the Pacific Rim, and visitors can observe some 580 species and 30,000 living creatures in this world-class aquarium. Tens of thousands of fishes swimming leisurely in the aquarium will leave you with a lot of impressions.
Access :
Osaka Port Station (Chuo Line)
1-1-10 Kaigan-dori, Minato-ku, Osaka City, Osaka 552-0022, Japan
TEL: 06-6576-5501
Namba, Shinsaibashi area
Shinsaibashi to the north and Dotonbori at Nankai Namba Station to the south, the downtown area around Ebisubashi with the Glico sign and the giant crab sign of Kani Doraku's main restaurant.
Nearest station: "Shinsaibashi" station / "Namba" station
Tsutenkaku Tower
Shinsekai, where Tsutenkaku Tower, the symbol of Osaka, is located. This is a popular sightseeing spot where you can feel the "cozy" Osaka of the good old days, even in the modern Heisei era.
Nearest stations: "Dobutsuen-mae" station / "Shin-Imamiya" station
1-18-6, Ebisu-higashi, Naniwa-ku, Osaka City, Osaka 556-0002, Japan
TEL: 06-6641-9555
https://www.tsutenkaku.co.jp/
Kuromon Market
Kuromon Ichiba is the kitchen of Naniwa, Osaka, where you will find many stores selling "genuine" foodstuffs!
4-1, Nihonbashi 2-chome, Chuo-ku, Osaka-shi, Osaka 542-0073
TEL: +816-6631-0007
Fushimi Inari-taisha Shrine (in Kyoto)
The Inari Shrine is the headquarters of more than 30,000 Inari shrines throughout Japan and has been widely worshipped since the Inari God was established in 711.
The shrine is dedicated to the god of rice harvest and prosperous business. The fox is used as a messenger of the god Inari to drive away harmful animals that destroy the sacred crop of rice.
The Inari God's messenger takes the form of a fox. After visiting the main shrine, visitors can walk under the red torii gates to visit Mt. The red color symbolizes life and is meant to ward off evil.
The 4 km round trip is hilly and comfortable walking shoes are recommended. There is a teahouse along the way that serves refreshments.
Nearest station: Fushimi Inari Station on the Keihan Line / Inari Station on the JR Nara Line
68 Fukakusa Yabunouchi-cho, Fushimi-ku, Kyoto 612-0882
TEL: 075-641-7331
http://inari.jp/
Kyocera Dome Osaka
Kyocera Dome Osaka, a stadium of excitement and emotion.
This modern domed stadium is used for professional baseball games and concerts.
Address: 550-0023
2-1, Chiyozaki 3-chome, Nishi-ku, Osaka City
USJ - Universal Studios Japan
The various areas with different expressions are another world full of excitement.
Exciting rides themed on Hollywood blockbusters, shows featuring popular characters, and more.
The park is a must-see for children and adults of all ages.。
Osaka 554-0031, Japan
2-1-33 Sakurajima, Konohana-ku, Osaka-shi, Osaka
Access from ANA Crowne Plaza Osaka to various directions