CAFE IN THE PARK
Café in the Park is an all-day Mediterranean buffet restaurant where you'll find exceptional dishes from across the region prepared at a live cooking counter. Our expansive menu includes our signature Spanish paella, authentic Italian pizza and pasta, the freshest grilled meat and seafood, and homemade bread and deserts.

Breakfast 7:00AM ~10:30AM(Last entry〜10:00a.m.)
Lunch: 11.30AM~3:00 PM(Last entry〜2:30p.m.)
Dinner: 5:30PM~ 10:30p.m. (Last entry〜8:30p.m.)→Closed
Ala carte 5:30p.m.~10:30p.m.(Last entry〜10:00p.m.)→Closed
SEATS: 104
1FL
---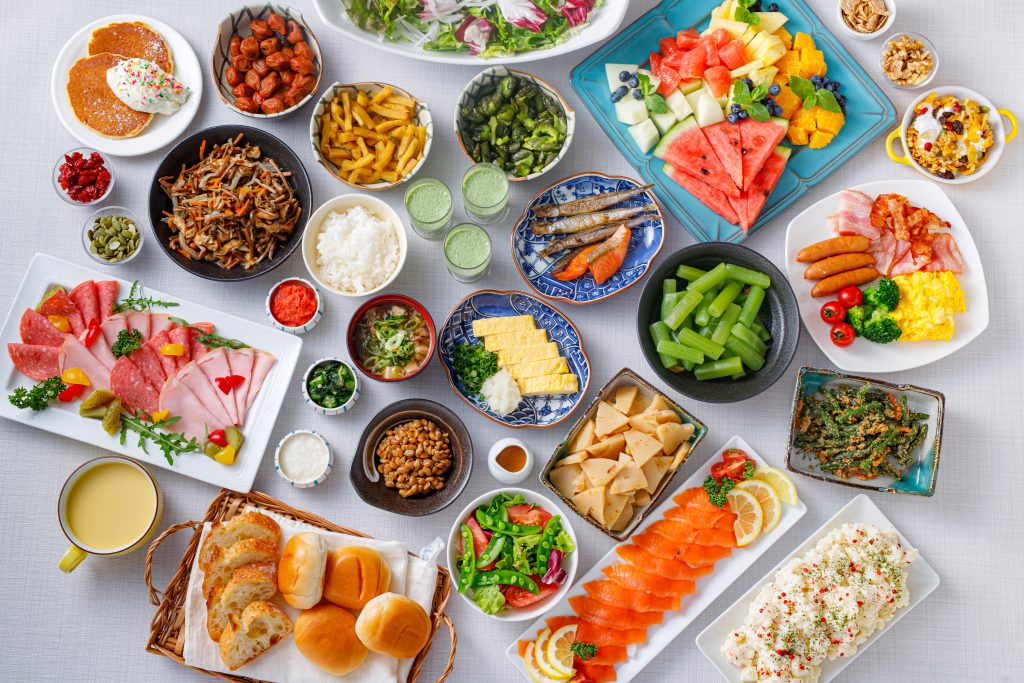 Breakfast Buffet
7:00a.m. 〜 10:30a.m. (Last Entry 10:00a.m.)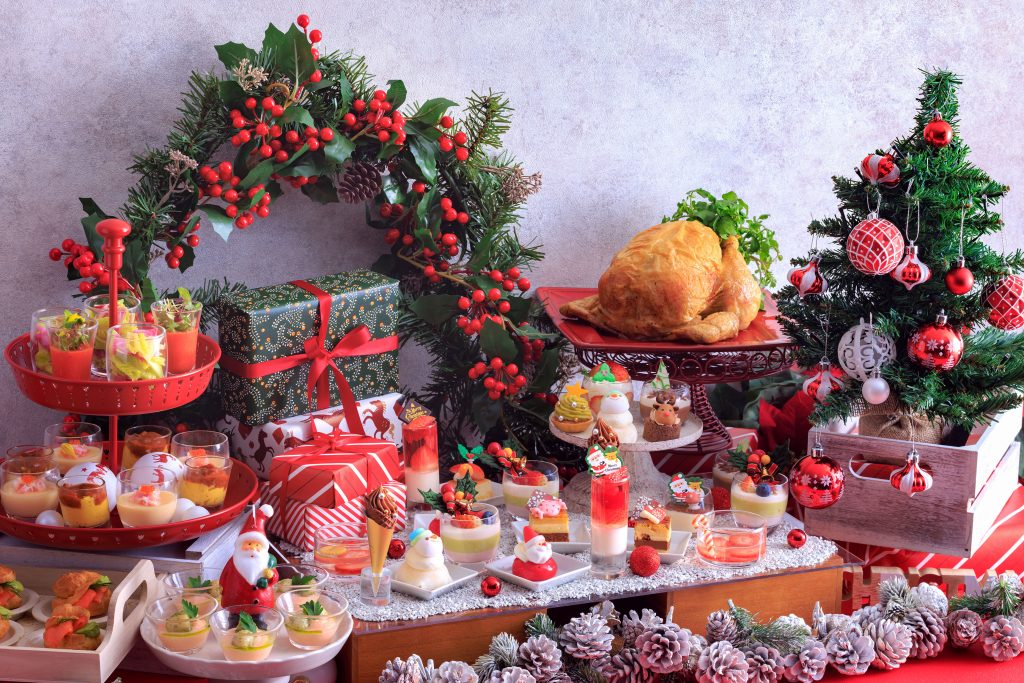 Dessert & Lunch Buffet
~Christmas & New Year~
12.1 - 1.14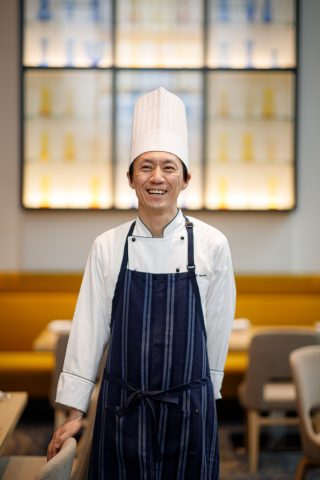 HEAD CHEF
Michihiro Yanada
Mr. Yanada joined the hotel in 2003 and was assigned to the "Rose Room", the hotel's representative French restaurant. After gaining experience in Western cuisine, he became sous chef of the all-day dining restaurant "Cafe in the Park". When Maison Tateru Yoshino opened, he was reassigned to the French restaurant and studied under master chef Tateru Yoshino. After this experience, he is now the head chef of "Cafe in the Park".