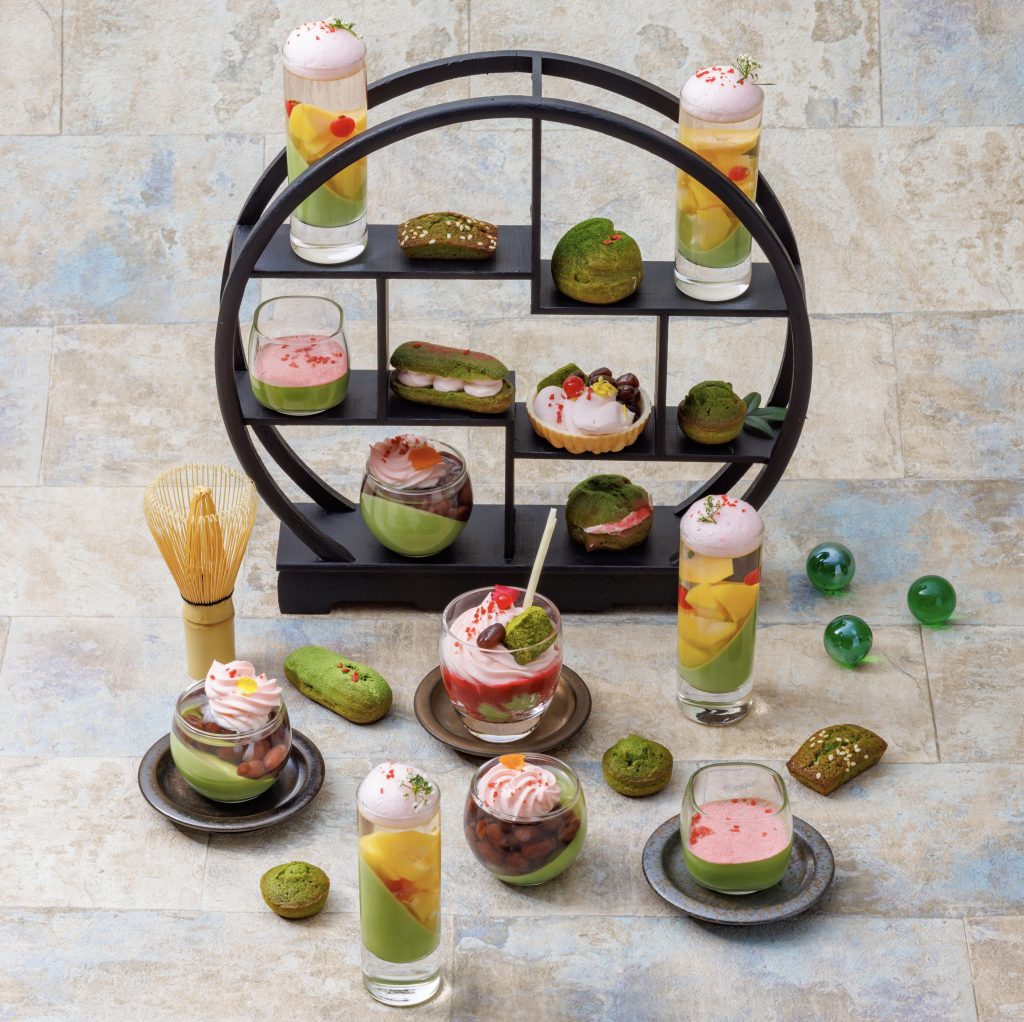 Cafe in the park
Dessert & Lunch Buffet – Matcha and Pink
May 8, Monday – June 30, Friday
11:30a.m. – 3:00p.m.
No time limit
Weekdays: 1 person free for every 4 people
Price:
Adult ¥5,200 per person (tax and service charge included)
Elementary school student ¥3,100 per person (tax and service charge included)
Preschool child over 4 years old ¥1,600 per person (tax and service charge included)
Menu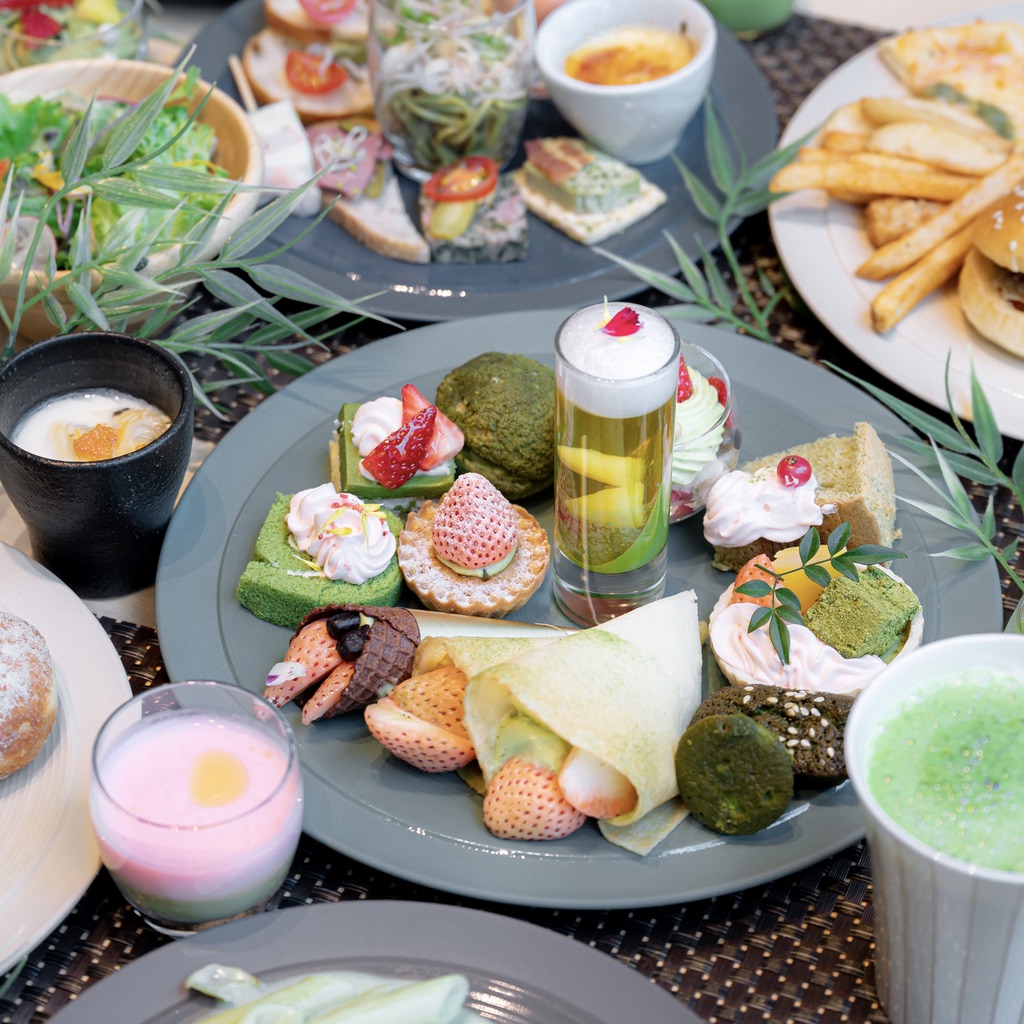 Food:
Vichyssoise with green tea
Steamed early summer vegetables with green tea
Western-style green tea soba noodles
Green tea cream pasta
Green tea breaded chicken breast with smoked cheese, etc.
Dessert:
Matcha green tea strawbaked rice cake 
Matcha green tea blancmange
Matcha roll cake
Matcha Opera
Matcha green tea bouche
Matcha Tiramisu
Matcha cream cupcakes, etc.
※Please note that the menu is subject to change without notice.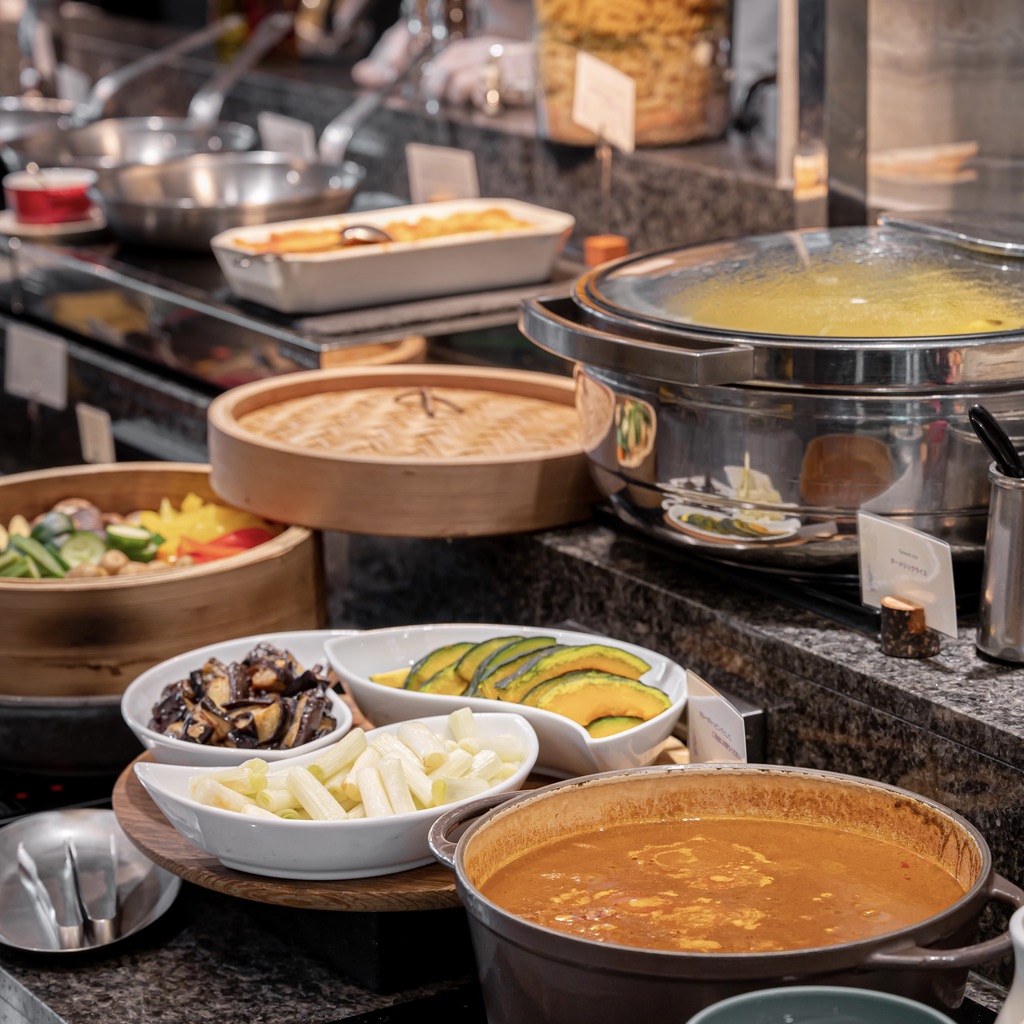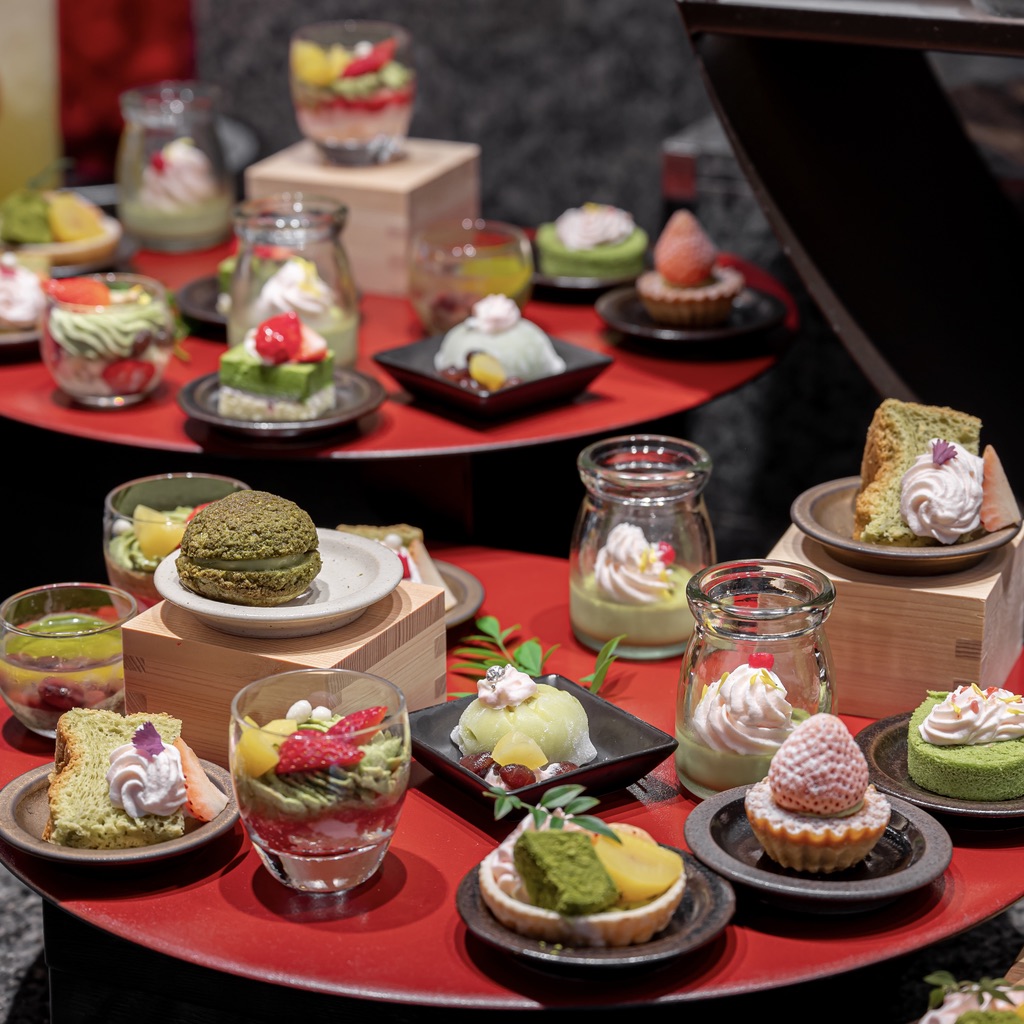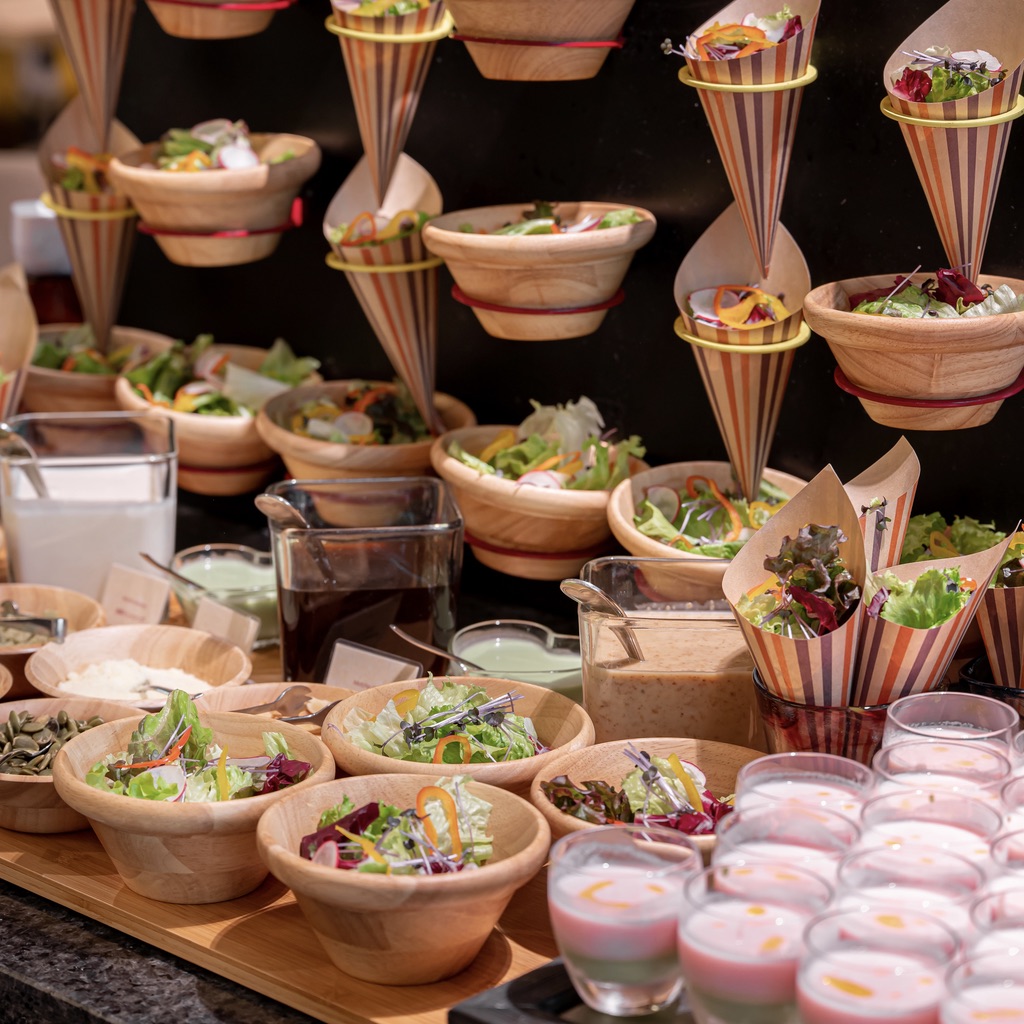 ※All photographs are images.
The dessert buffet, with its jewel-like items…
Pasta and pizza are freshly prepared by our chefs in our live kitchen.
We have wide variety of desserts and lunch menu.
Enjoy both the dessert and lunch menu at this luxurious and satisfying buffet.
For beverages, enjoy a selection of TWG teas, coffee, soft drinks and flavored water.
The Cafe in the Park, with its large windows and sunlight filtering through the trees, is a great place to enjoy a sense of openness.